Experimenta Make Sense: Curator Tour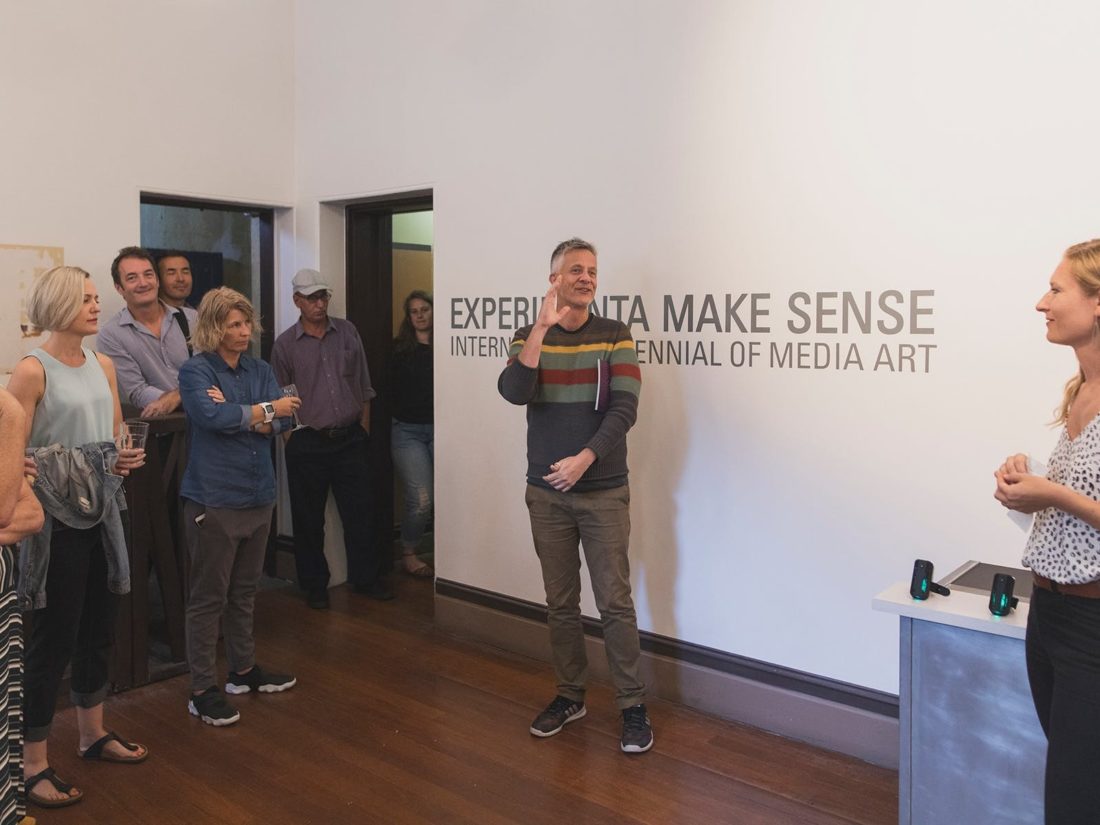 Lessons
Classes
Workshops and Talks
According to Harvard biologist E.O. Wilson a challenge for 21st century humanity is that "we have Paleolithic emotions, medieval institutions and god-like technologies." Experimenta Make Sense: International Triennial of Media Art, exhibits a program of over 20 leading international and Australian artists who engage directly with this conundrum.
Join Exhibition co-curator, Jonathan Parsons, for a unique chance to explore the playful and challenging artworks presented at Benalla Art Gallery and immerse your senses into a 'thinking', 'feeling' and 'doing' contemplation of what it is to be human in the digital age of technological acceleration.
Experimenta Media Arts is where creativity and technology collide. As Australia's pre-eminent media arts organisation established by experimental film and video makers in 1986, Experimenta showcases dynamic contemporary art at the nexus of digital media, science and technology, and design.
13 February 2021, 11:00am-12:00pm AEDT
Make sure to book ahead of time to guarantee participation. Bookings can be made by phoning or emailing the gallery.
Caters for people who use a wheelchair.