Hello Future Self: School Holidays Pop-Up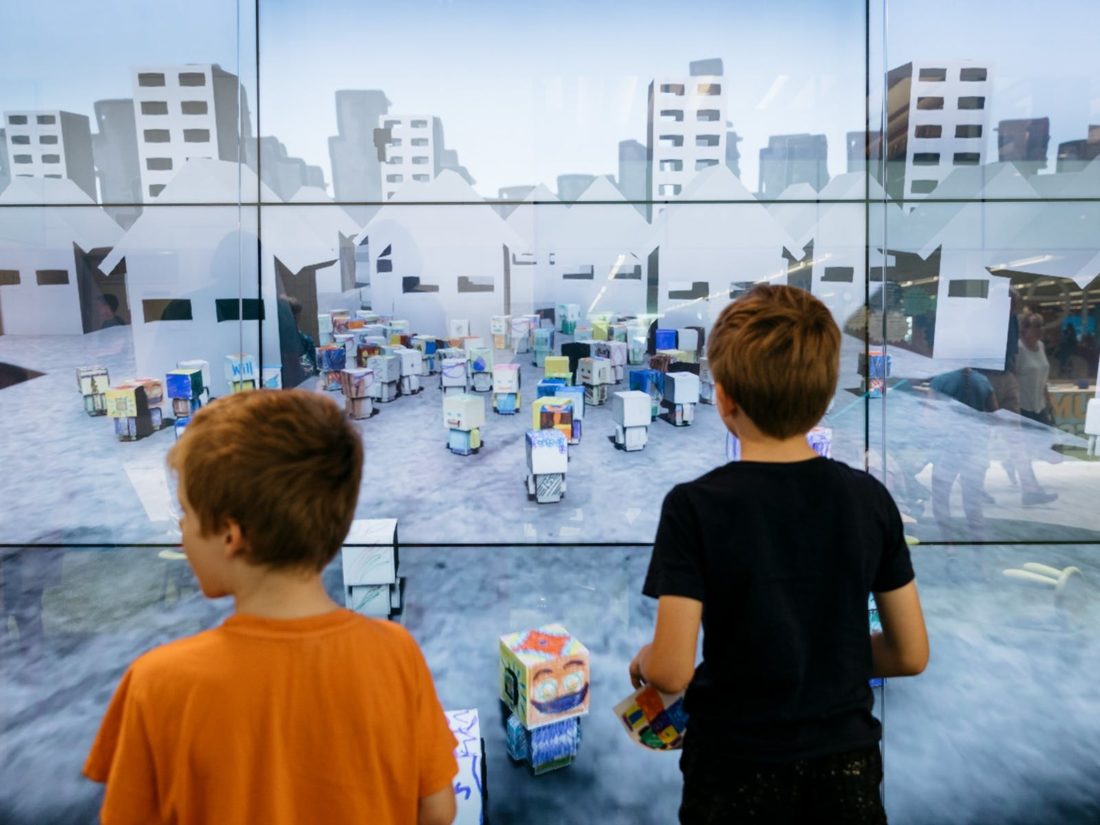 26 Jan 2021
27 Jan 2021
28 Jan 2021
29 Jan 2021
30 Jan 2021
31 Jan 2021
1 Feb 2021
2 Feb 2021
3 Feb 2021
4 Feb 2021
5 Feb 2021
6 Feb 2021
7 Feb 2021
8 Feb 2021
9 Feb 2021
10 Feb 2021
11 Feb 2021
12 Feb 2021
13 Feb 2021
14 Feb 2021
Visit Benalla Art Gallery these summer holidays to enhance your senses in the live-animated futuristic world of 'Hello Future Self'.
Inviting young creatives to see their own artwork come to life in an animated scene, Steve Berrick's participatory drawing project transforms hand-drawn artworks from the real world. The artwork's scanning technology is presented in a way that is simple to use and approachable, which encourages young participants to engage without assistance.
Prepare for the coming human techno infusion by selecting how to alter your avatars body. Which sense will you prioritise?
Dates and times: Friday 1st January – Sunday 14th February (closed Tuesdays) 10:00am – 4:30pm
This is a free self-guided in-gallery event at Benalla Art Gallery. No bookings necessary.
This is a drop-in session at the gallery. Participatory drawing project suitable for all ages (Children must be supervised at all times)
Benalla Art Gallery will ensure that capacity requirements are observed in the gallery space at all times. All visitors must check-in via QR codes and are required to observe hygiene and physical distancing practices. For further inquiries for visiting the gallery, please contact gallery reception.
Find out more about this artwork, showing as part of Experimenta Make Sense: International Triennial of Media Art) at the website.
Caters for people who use a wheelchair.