Winton Wetlands CFA Water Tank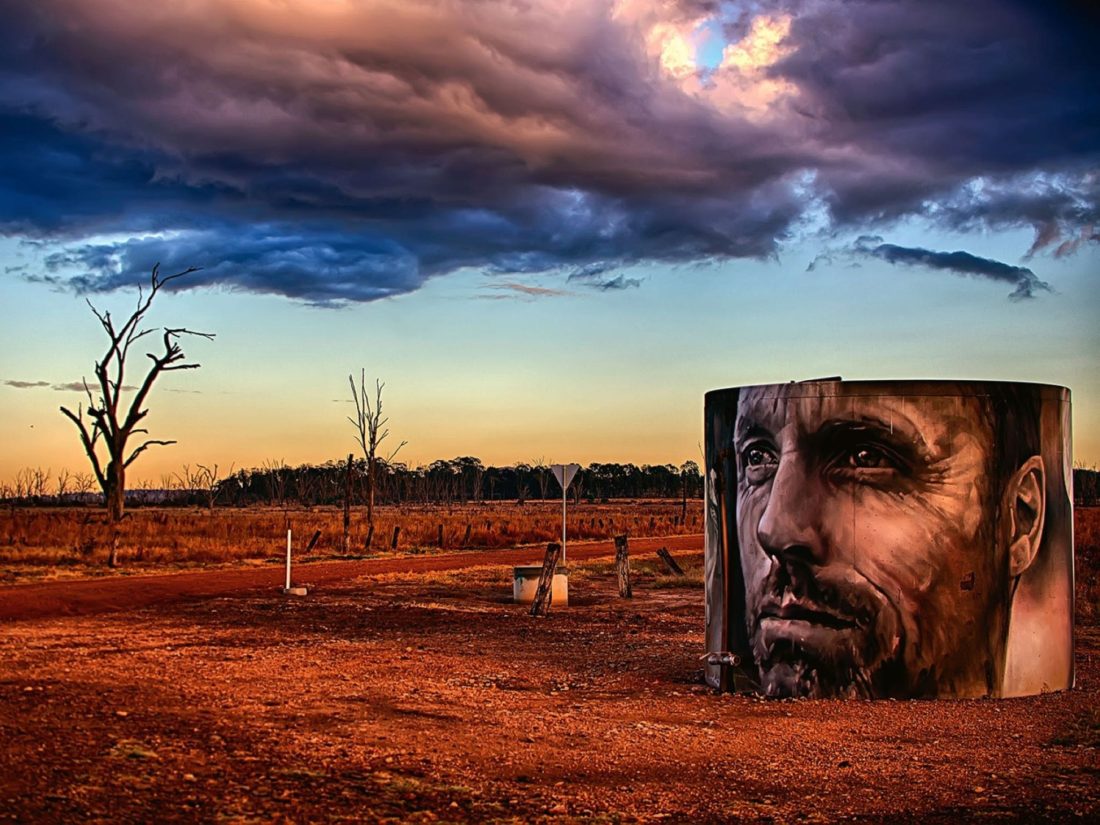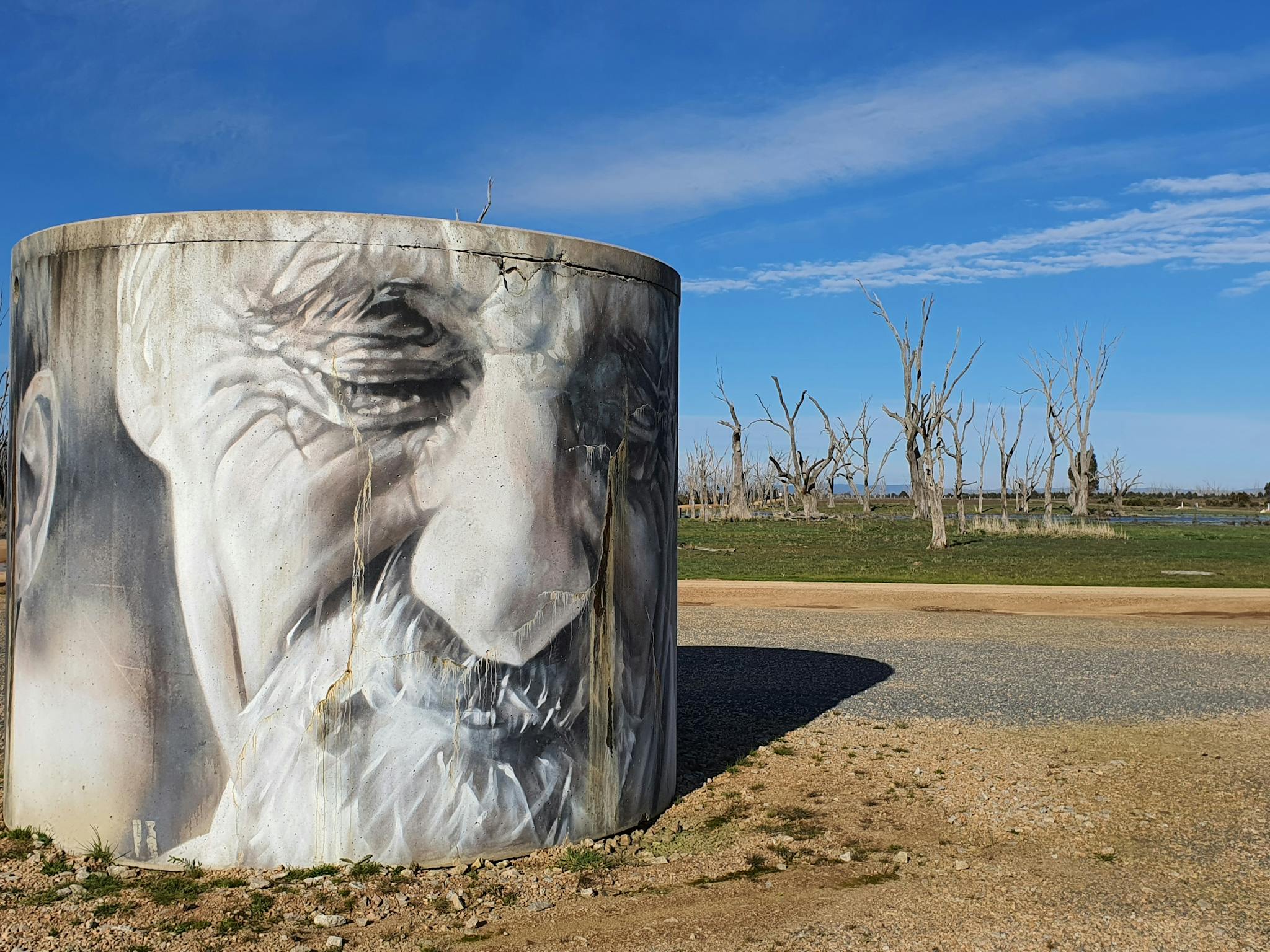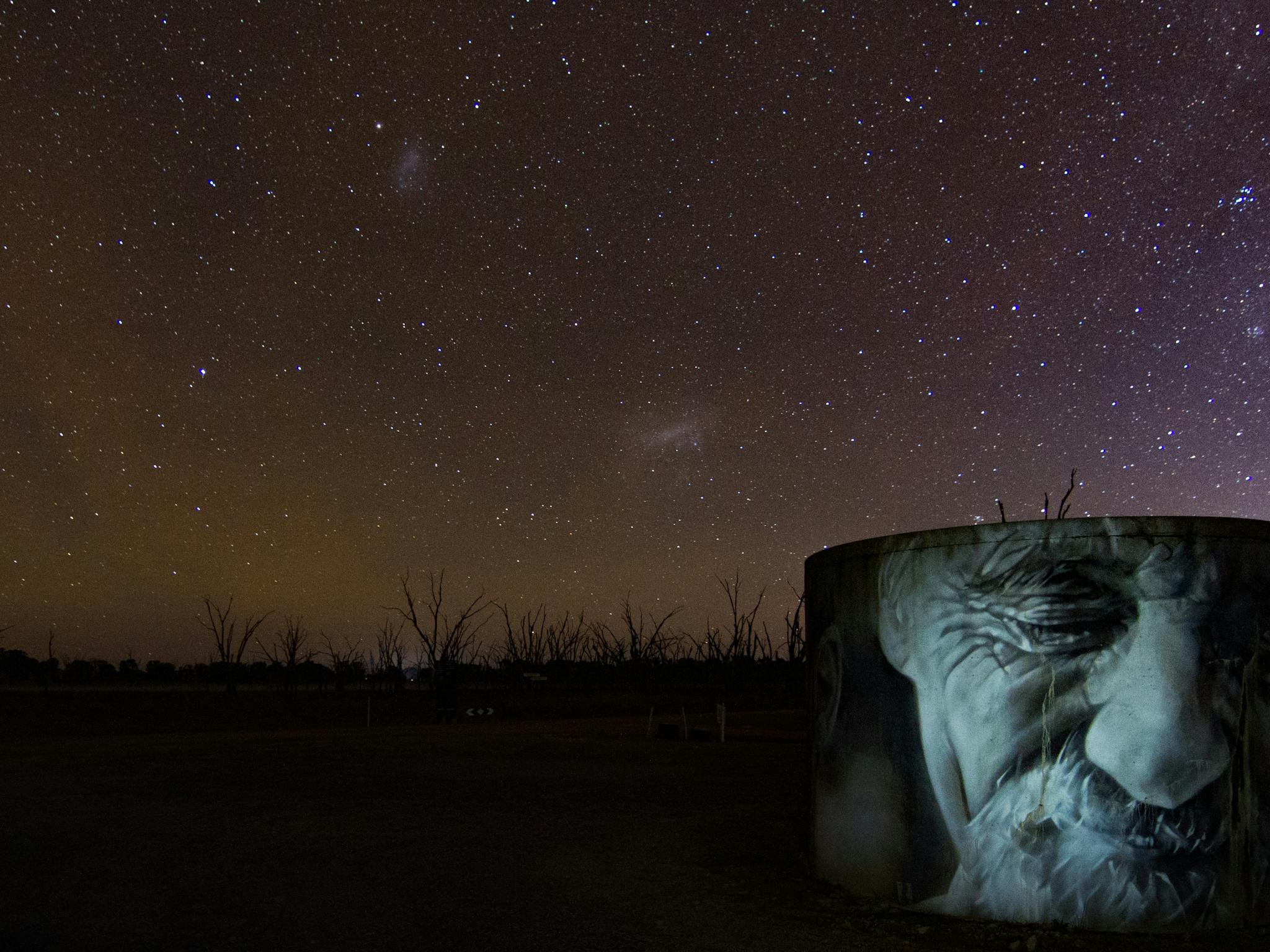 National Parks and Reserves
Start or complete your journey along the North East Victoria Silo Art Trail, within the Winton Wetlands.
This stunning visual tribute was created during the 2016 Wall-to-Wall Street Art Festival.
Prior to commencing the artwork, renowned street artist, Guido van Helten, met with members from local Country Fire Authority (CFA) brigades to gain inspiration.
The commission saw Guido incorporate portraits of three local volunteers, Colin Hooke from Chesney Vale Brigade, Robert Green of Taminick Brigade and Danielle Spokes of Winton Brigade. Guido spent a weekend at the site transforming this concrete tank.
An unexpected but fitting compliment to the contribution of CFA volunteers to the area's history, landscape and community, this artwork has received national and international acclaim for the striking expression it casts against the backdrop of lifeless river red gums.
The tank can be found in the middle of the wetlands and is part of a separate art trail within the area. Look out for other art projects nearby, such as 'Martins Barge' and the 'Fish Trees'.
Carpark
Barbeque
Family Friendly
Cafe
Coach Parking
Public Toilet
Food and Refreshments
Picnic Area
Interpretive Centre
Conference/Convention Facilities
Lookouts
Parents Room
Caravan / Camper Trailer / Campervan Sites / Campsites
Shop / Gift Shop