652 Lake Mokoan Road, Winton North Victoria 3673
Walk type:

Grade: Grade 1

Distance: 4 km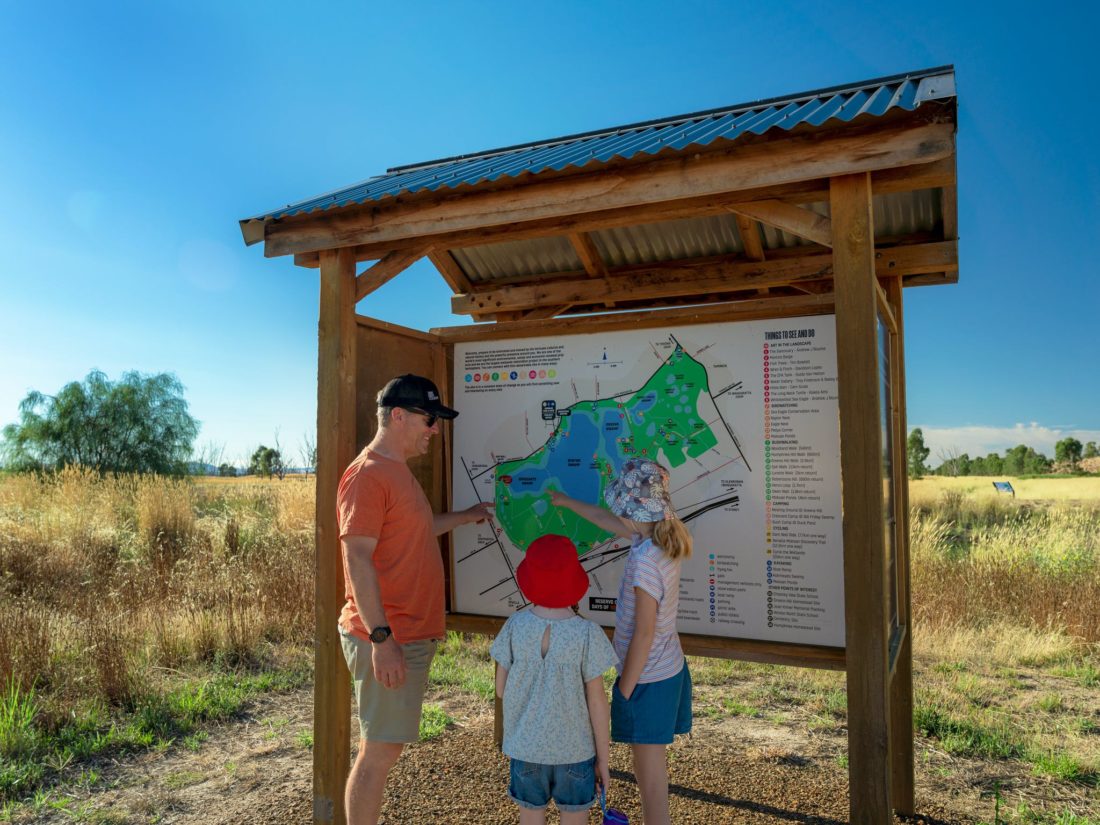 Walk Description
Meander quietly alongside the Mokoan Ponds and you may experience some close encounters with native wildlife. 
There is a good chance of spotting Black Swamp Wallabies bouncing through the reeds, Eastern Long Neck turtles resting in the water or on a long, you may even be lucky enough to glimpse of a Rakali (Australian water rat). This is also an amazing spot to see birdlife. You may be treated to pelicans and black swans gliding along the water, magnificent yellow-billed spoonbills wading through the shallow water, or spot a white bellied sea eagle soaring overhead.
From the Mokoan Hub and Cafe, head left along the Lake Mokoan Road for 4.4km. Turn into the Dam wall entrance and drive down to the car park at the Outlet Channel. Walk over the Outlet Channel and turn left at the bottom of the Dam Wall incline, you are now at the Mokoan Ponds walk - graded an easy walk, with a distance of 4km return.