Benalla Air Show November 5 2022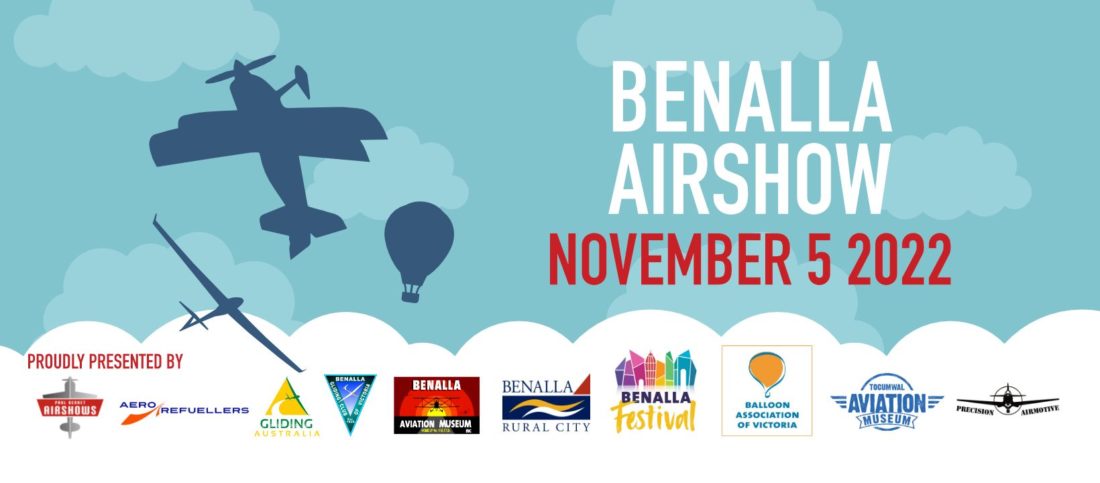 We're thrilled to announce the Benalla Airshow, kicking off on the of the 5th November 2022! The skies over the Benalla Airport will roar into life with the unforgettable sights and sounds of an action-packed airshow!
This event is run in conjunction with the Benalla Festival which is a celebration of the Benalla Rural City's lifestyle, its community, country living and community spirit. It will be a great day out amongst the beautiful Victorian High Country, with literally tonnes of entertainment on offer.  No matter whether you're a die-hard aviation enthusiast or just looking for a fun day out with the family and kids, there will be something for everyone at the Benalla Airshow.
For more information and to book your tickets to this epic event go to:
Street Food Vendors
An invitation is extended for food vendors to operate at the event.  For more information contact Terry Cubley from the Gliding Club on 0408 085 988.  https://benallaairshow.com.au