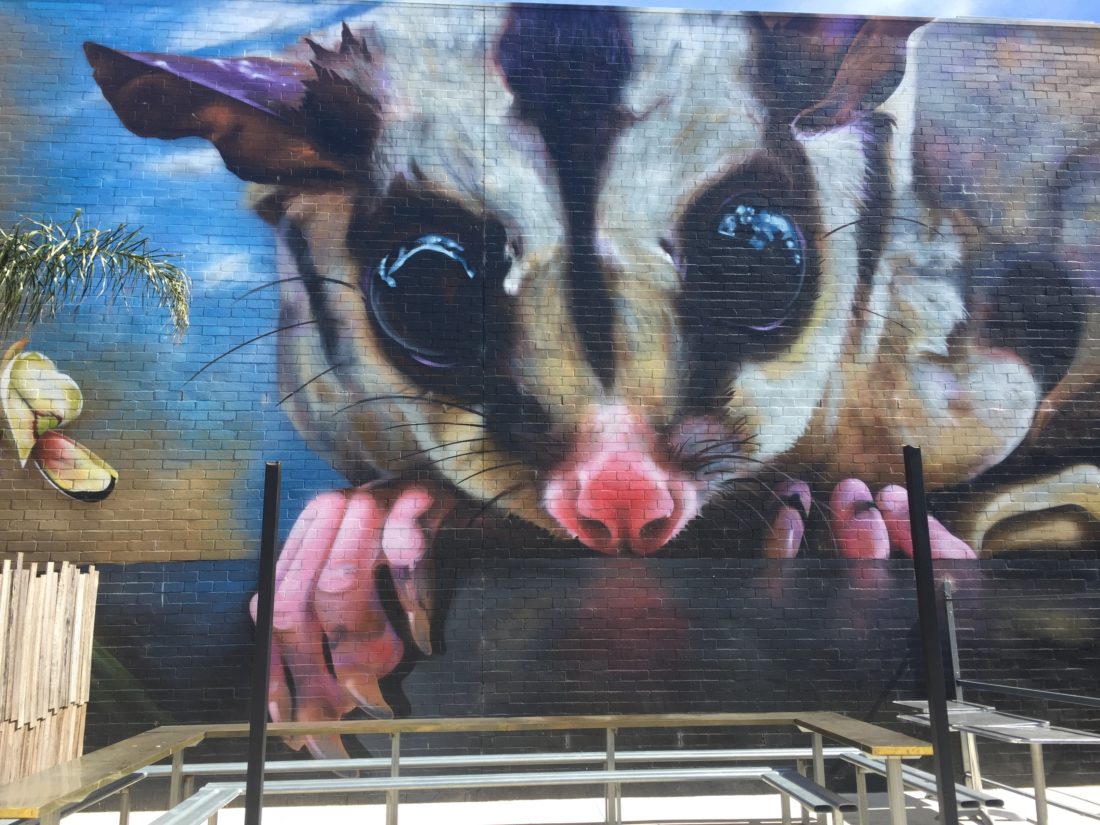 Benalla is known as the regional street art capital of Australia and is home to approx 65 street art murals.
When in Benalla, wander the streets and lane ways of Benalla and discover amazing works by famed street artists including: Adnate, Sirum, Kaffiene, Odeith and Dvate.
All the street art murals can be discovered throughout the township and the majority of them are all within easy walking distance. Maps can be found in the maps section of this  website or pick up a hard copy at the Benalla Visitor Information Centre.
Between 2015-2019  Benalla Rural City hosted the Benalla Street Art Festival.  The festival is scheduled to return in 2024 and is usually held the weekend before Easter, the festival brings together leading international and local artists to create new murals to adorn the streets of Benalla and its rural townships.
The celebration of street art is not just about creating grand scale new murals for the community and visitors to enjoy. Throughout the annual festival, there are street art programs, workshops, artist talks and the popular paint by numbers.