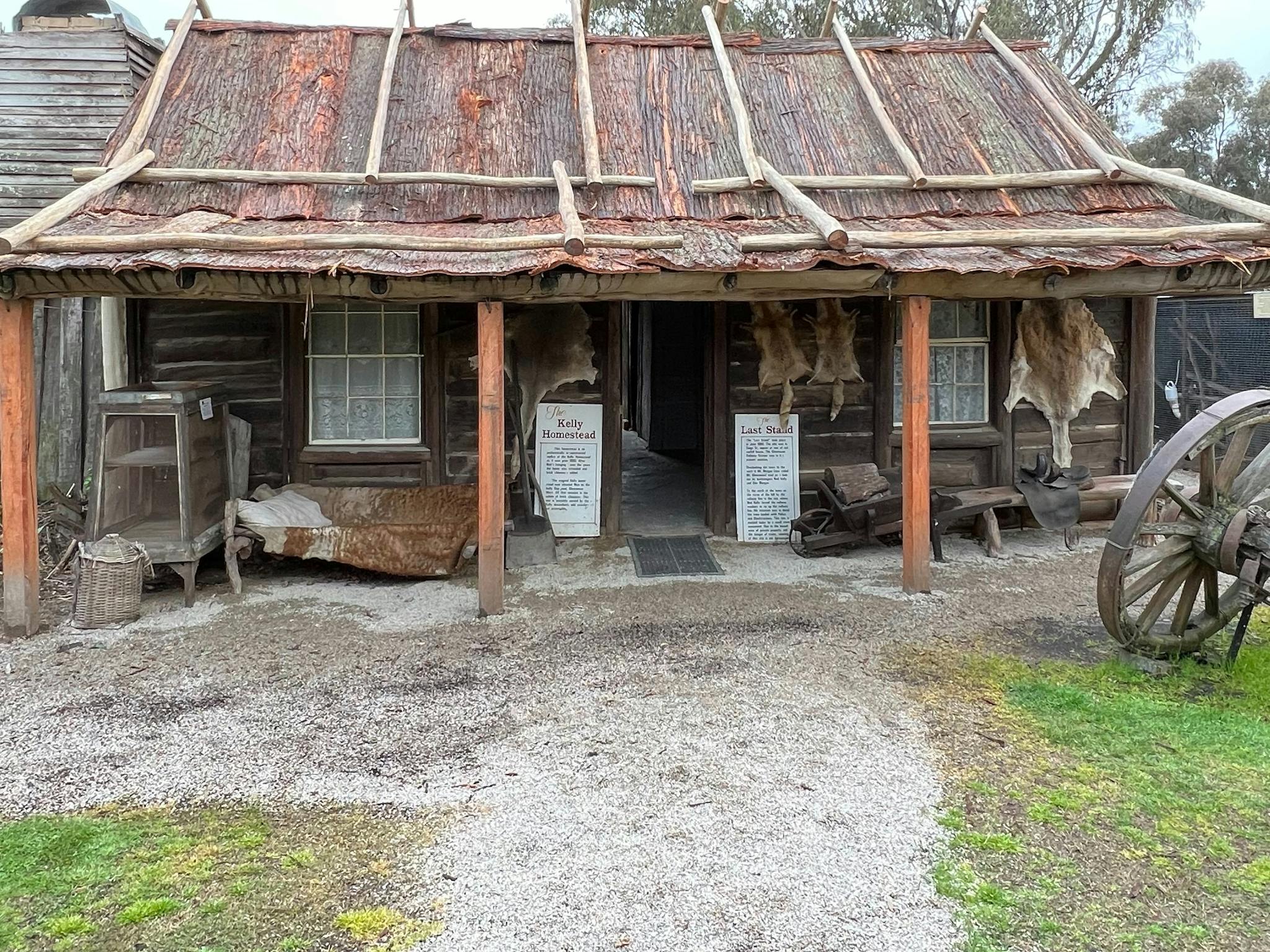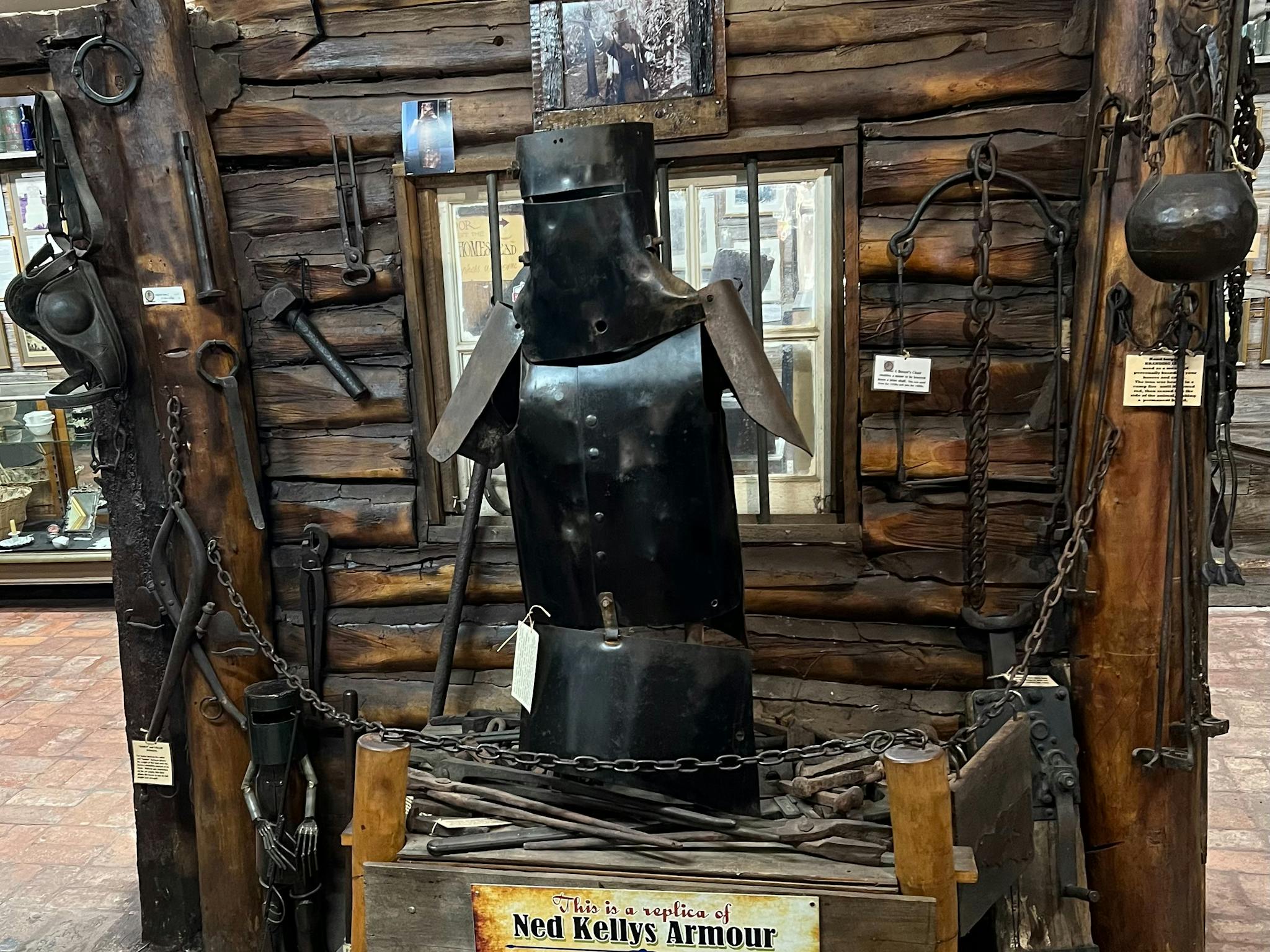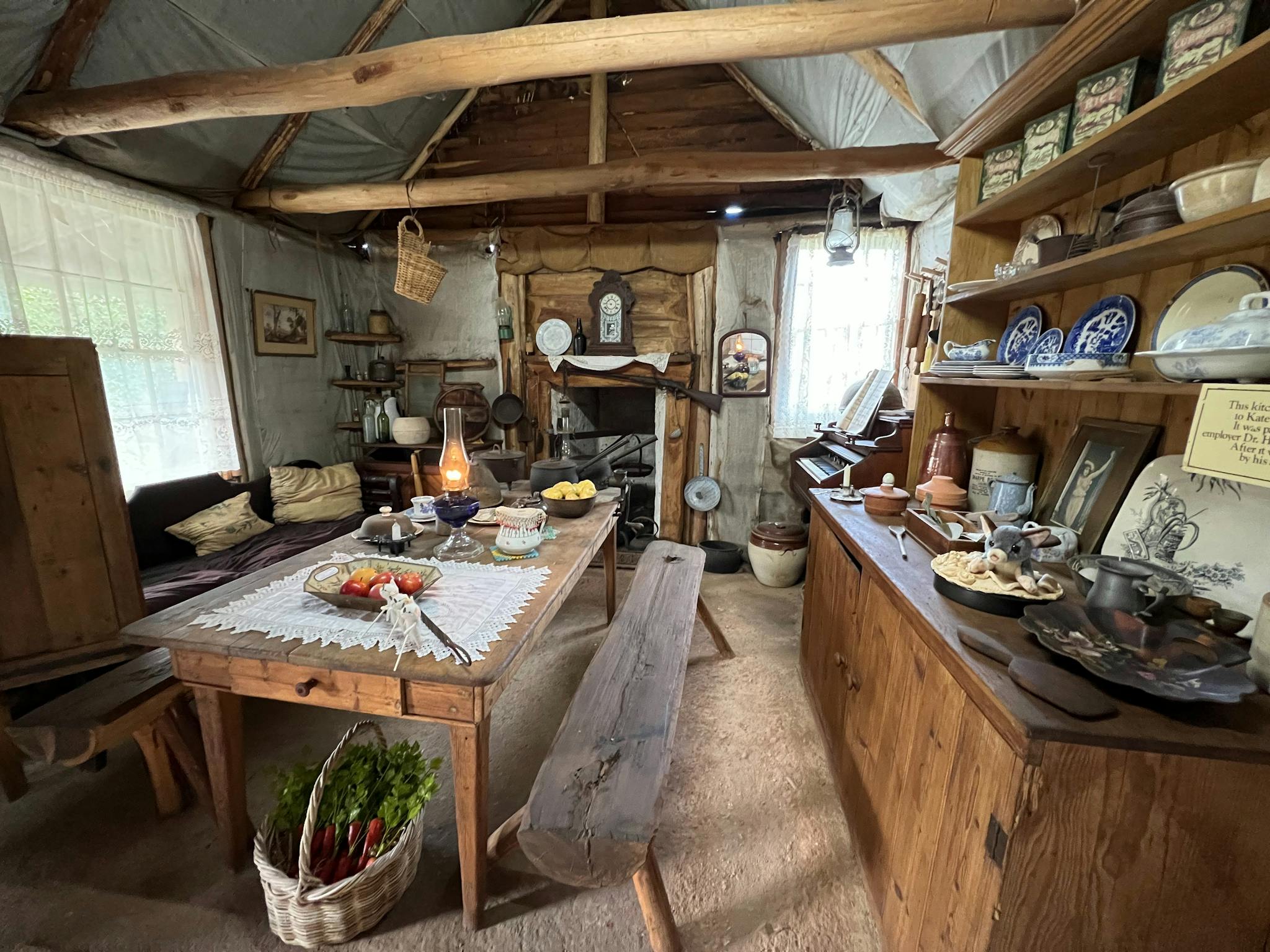 ---
Tuesday:
09:00 - 16:00
Wednesday:
09:00 - 16:00
Thursday:
09:00 - 16:00
Friday:
09:00 - 16:00
Saturday:
09:00 - 16:00
Sunday:
09:00 - 16:00
---
---
The Ned Kelly History Museum and Homestead offers the visitor a window into the past.
The Museum is set out in an easy to follow format with genuine artifacts, articles and original photos from the Kelly era of the early 1840s to the early 1940s. Photos are welcome.
There is an exact replica of the Kelly's Homestead that was originally located at Gretta West with items that belonged to the Kelly's and have been donated from the family. They also have the cheeky talking cockatoo's Howard who is 86 and Dorothy who is 39, they sing talk and dance but they also bite, so keep those fingers out. There's a scavenger hunt for the kids with many quirky items to find throughout the back. The Blacksmith workshop runs displays during the cooler months. The Gift store offers a large range of Kelly related souvenirs and gift ware. Entry is only $12.00 for seniors and adults and $2.00 for children 16 and under.
...
- Click items below to explore similar things in the High County Explorer
---